On 3 September 2019, the British International Education Association was delighted to present the 'Best Participation Award' to Team Eagles from CEDEC International Secondary School Nigeria for their impressive effort at the annual BIEA International STEM Youth Innovation Competition. The team missed the grand final due to a string of passport and visa issues, but was determined to make it to London.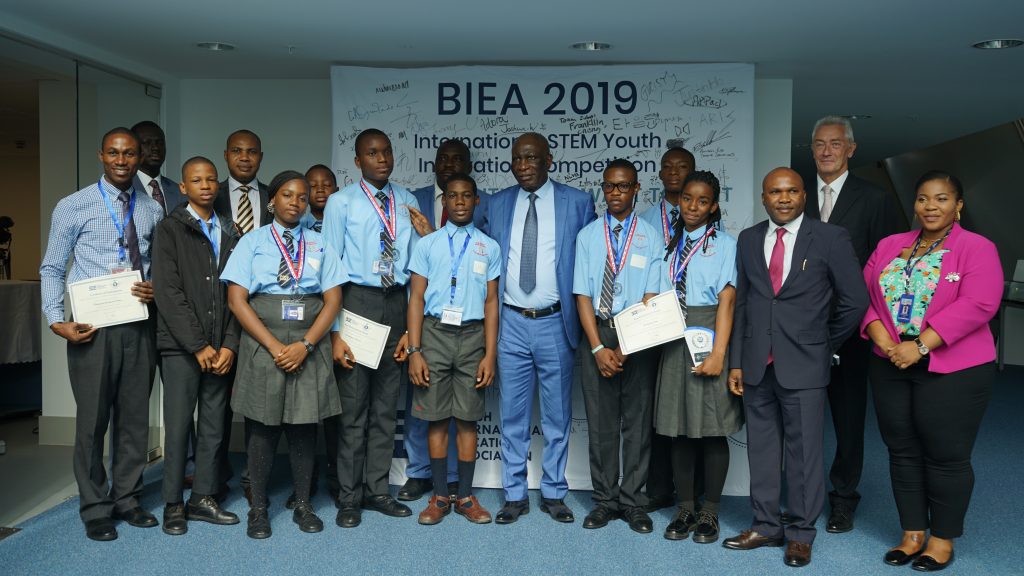 In the hour-long session at the historical Royal Air Force (RAF) Museum, 11th Grader Phebe Joshua, Ekene Umegakwe and Abraham Aniekwe gave a presentation of their research project on Conservation of African Wild Dogs in front of BIEA's STEM Chairman David Hanson, Sarah Castle and Vernon Creek from the RAF Museum and Nigerian High Commissioner His Excellency Ambassador George Adesola Oguntade.
The audience learnt about the conservation challenges facing Africa wild dogs and how the team propose to deal with the issue. Only an estimated 6600 Africa wild dog, including 1400 mature specimens, still exist in the wild in countries like South Africa, Tanzania, Botswana, Chad, Benin, Central Africa Republic and Namibia. The species has already gone extinct in Cameroon, Egypt, Gabon, Gambia, Ghana, Mauritania, Sierra Leone, Swaziland, and Burundi.
David commented on the young students performance as 'showing a level of great maturity and consideration to the current ecological issue facing the world'. The High Commissioner was equally impressed and congratulated the team on their achievement, 'At these young ages, you've already mapped a niche for yourself, I have no doubt that you will become celebrities in no distance time.'
The registration is now open for the BIEA 2020 International STEM Youth Innovation Competition. Please sign up on https://bieacompetition.org.uk/register-your-interest/